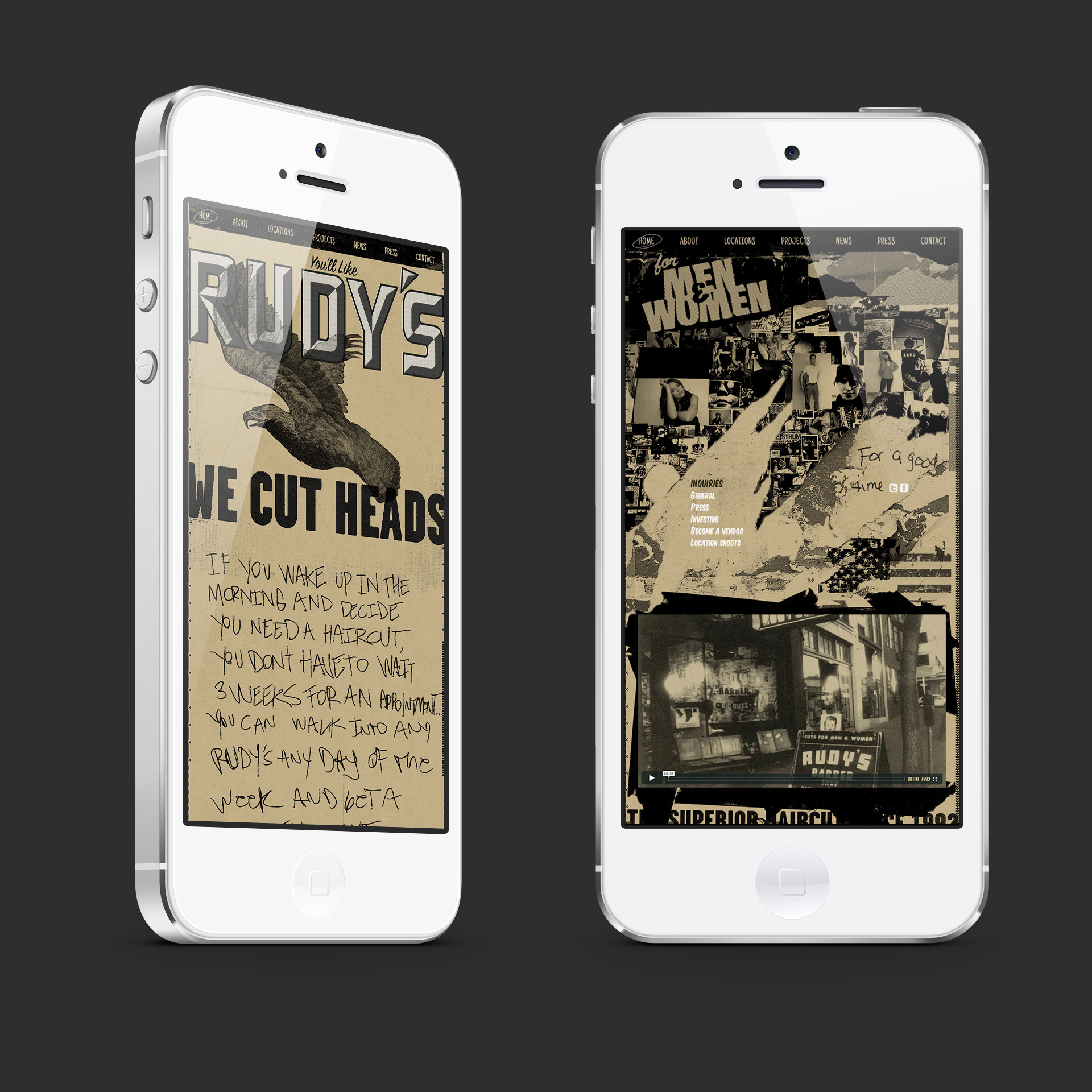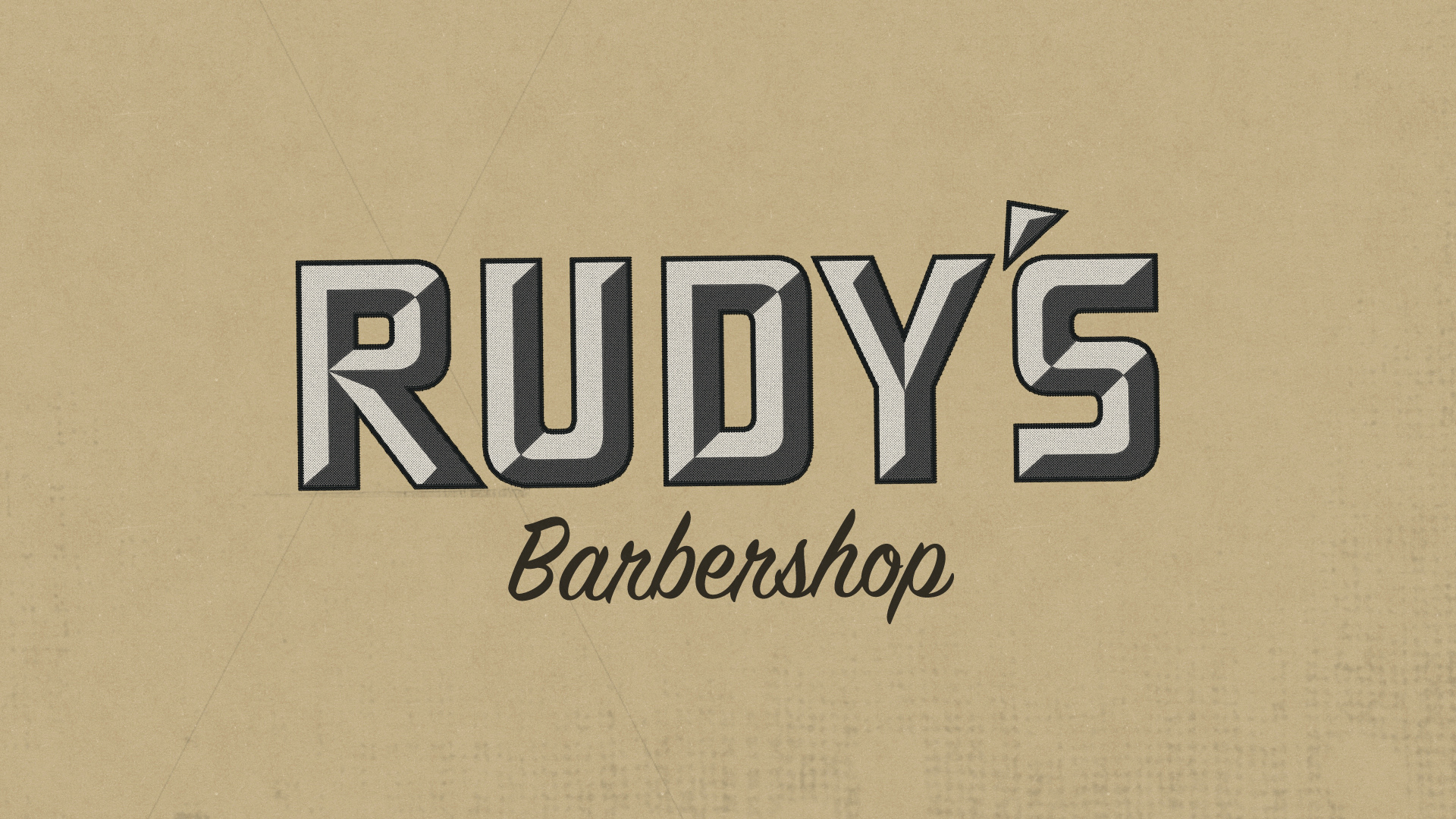 Rudy's Barbershop is a chain of barbershops founded by Alex Calderwood, David Petersen and Wade Weigel. (Calderwood and Weigel are founders of The Ace Hotel) Rudy's barbershops can be found in Seattle, Los Angeles, Portland, and New York City.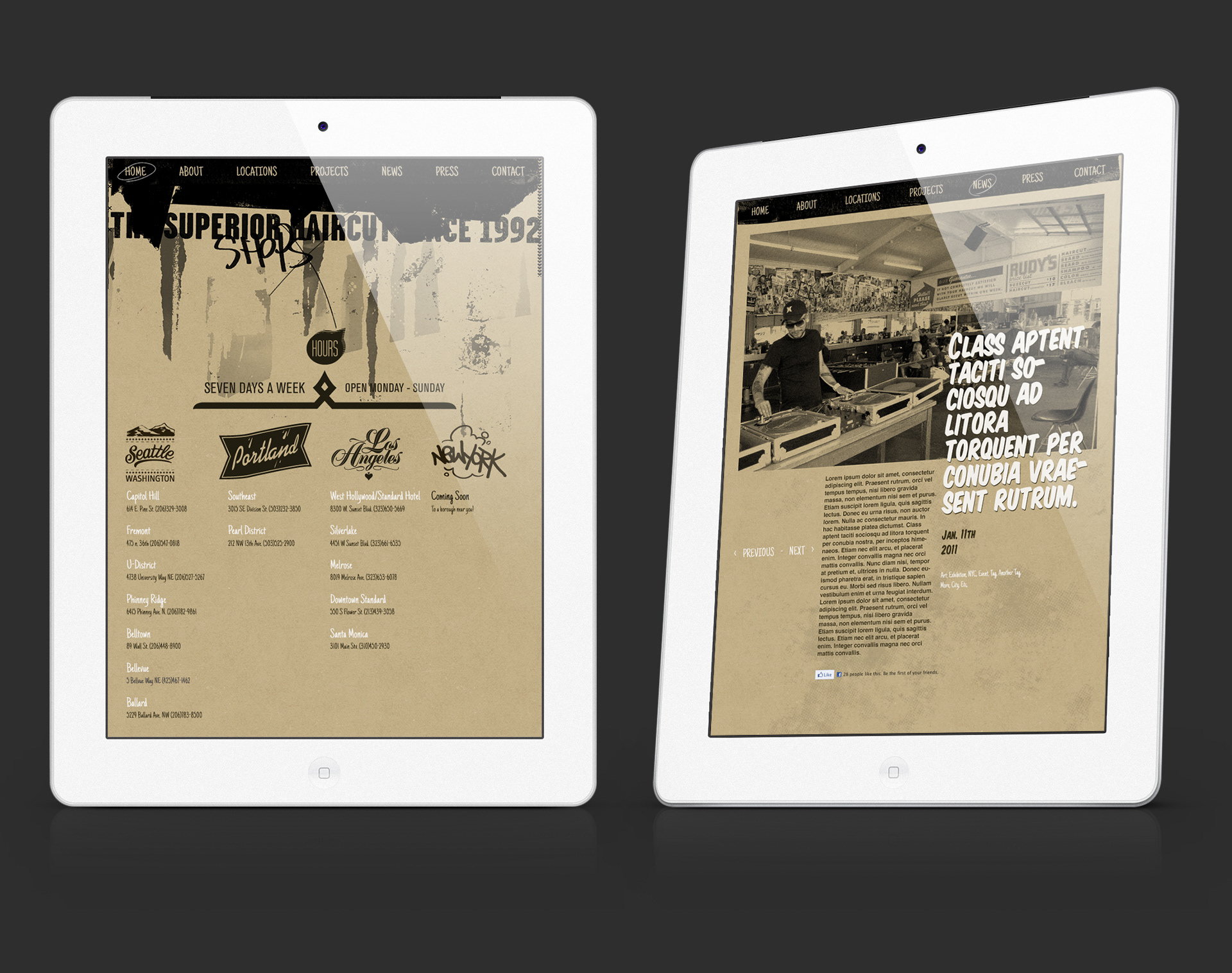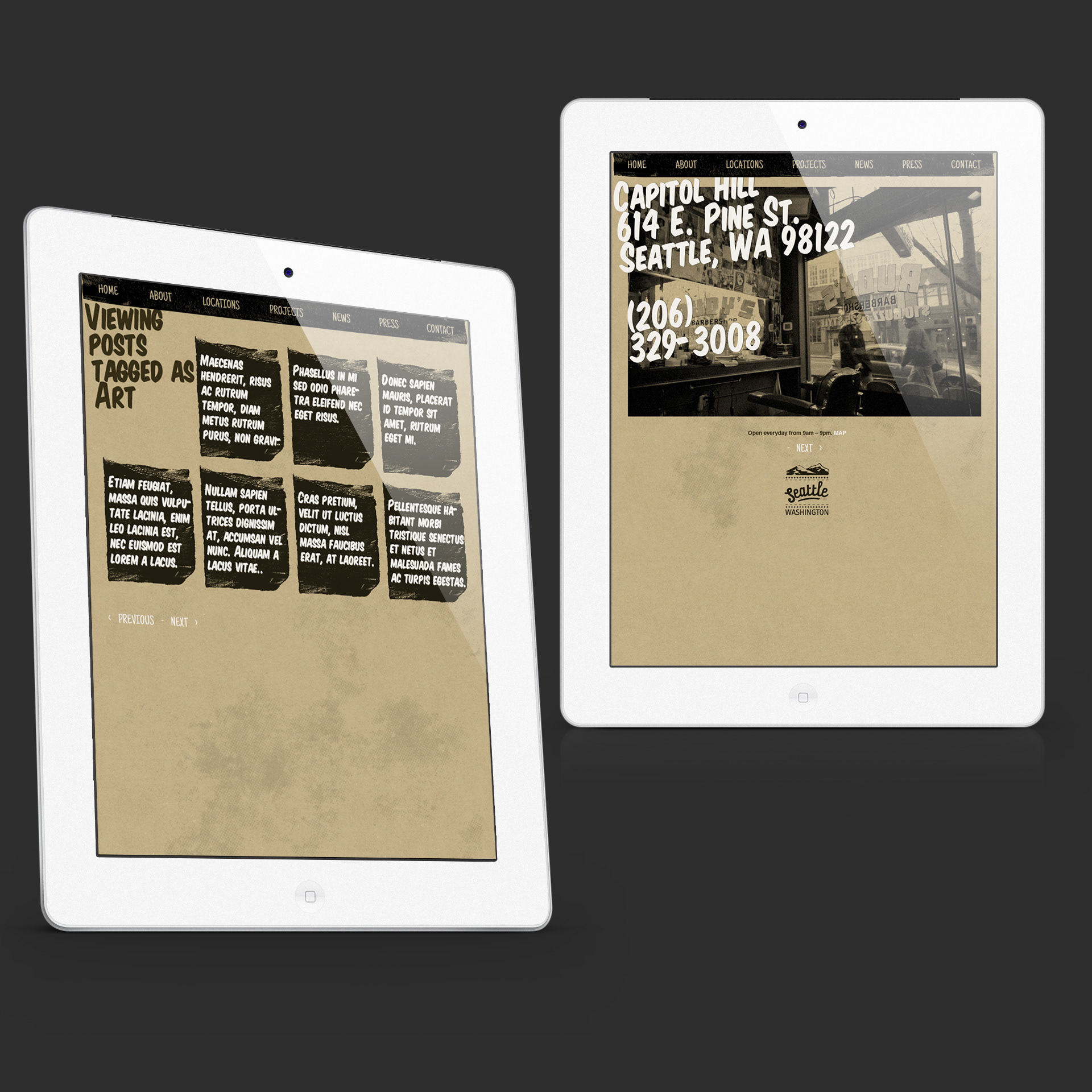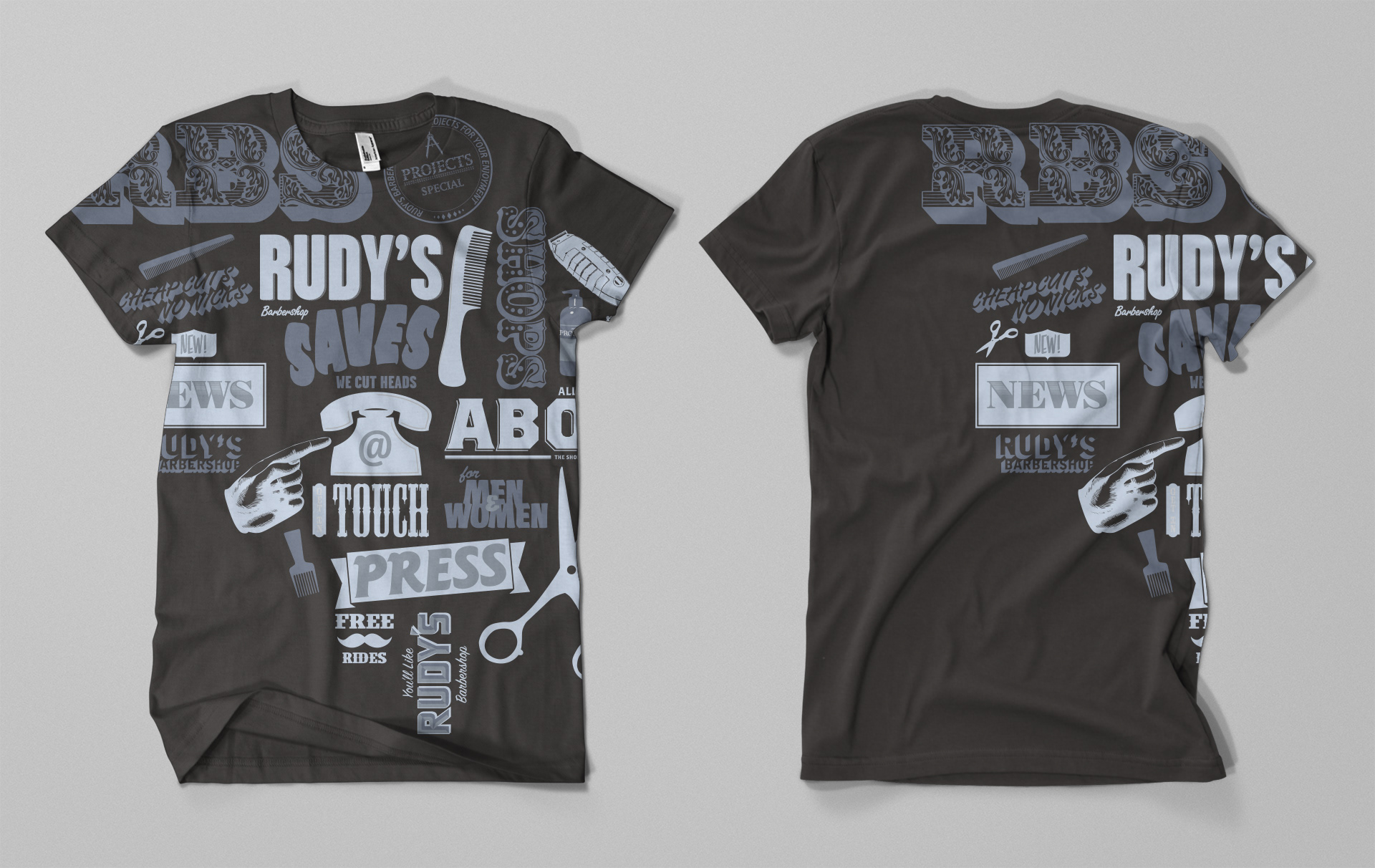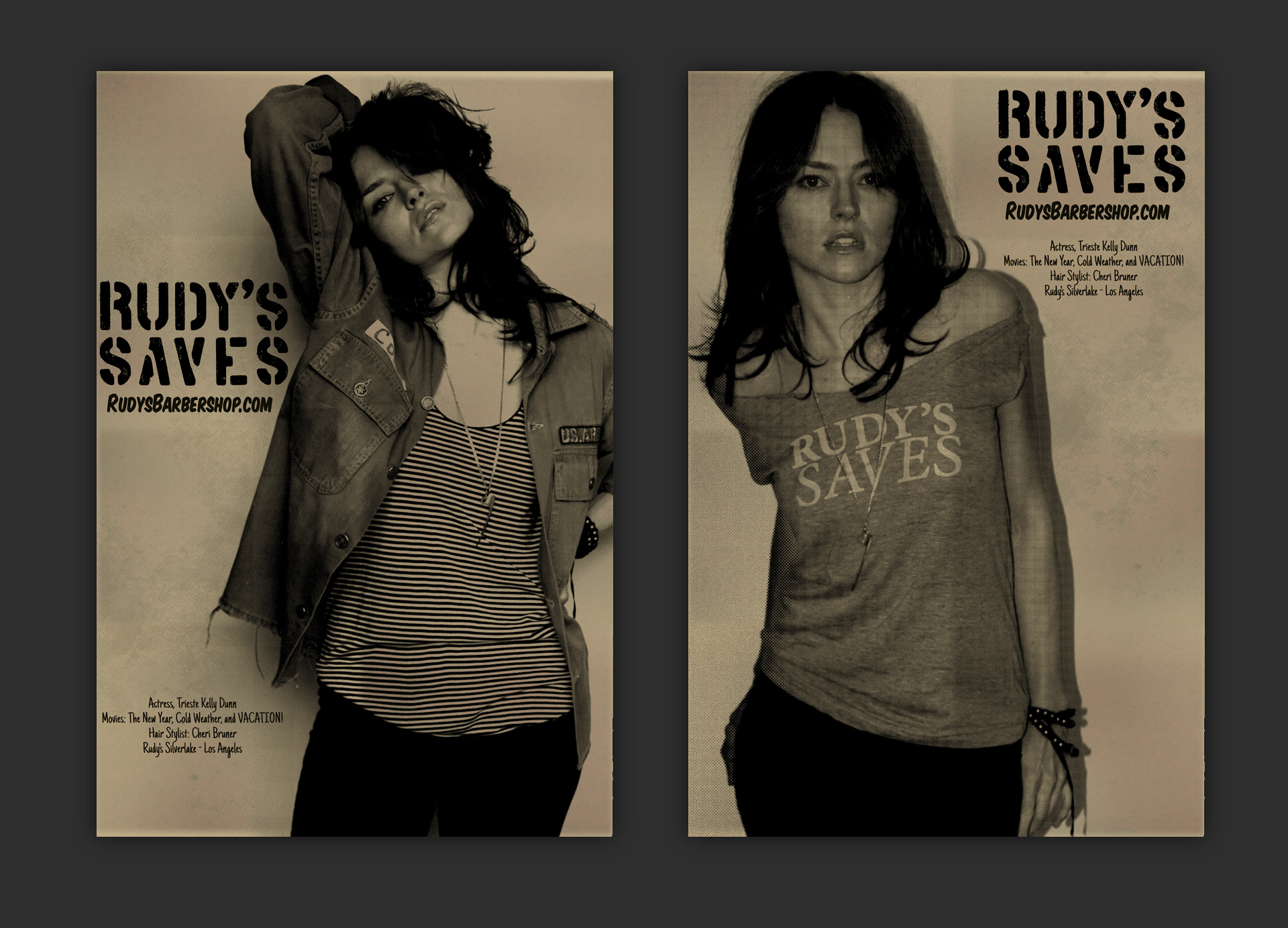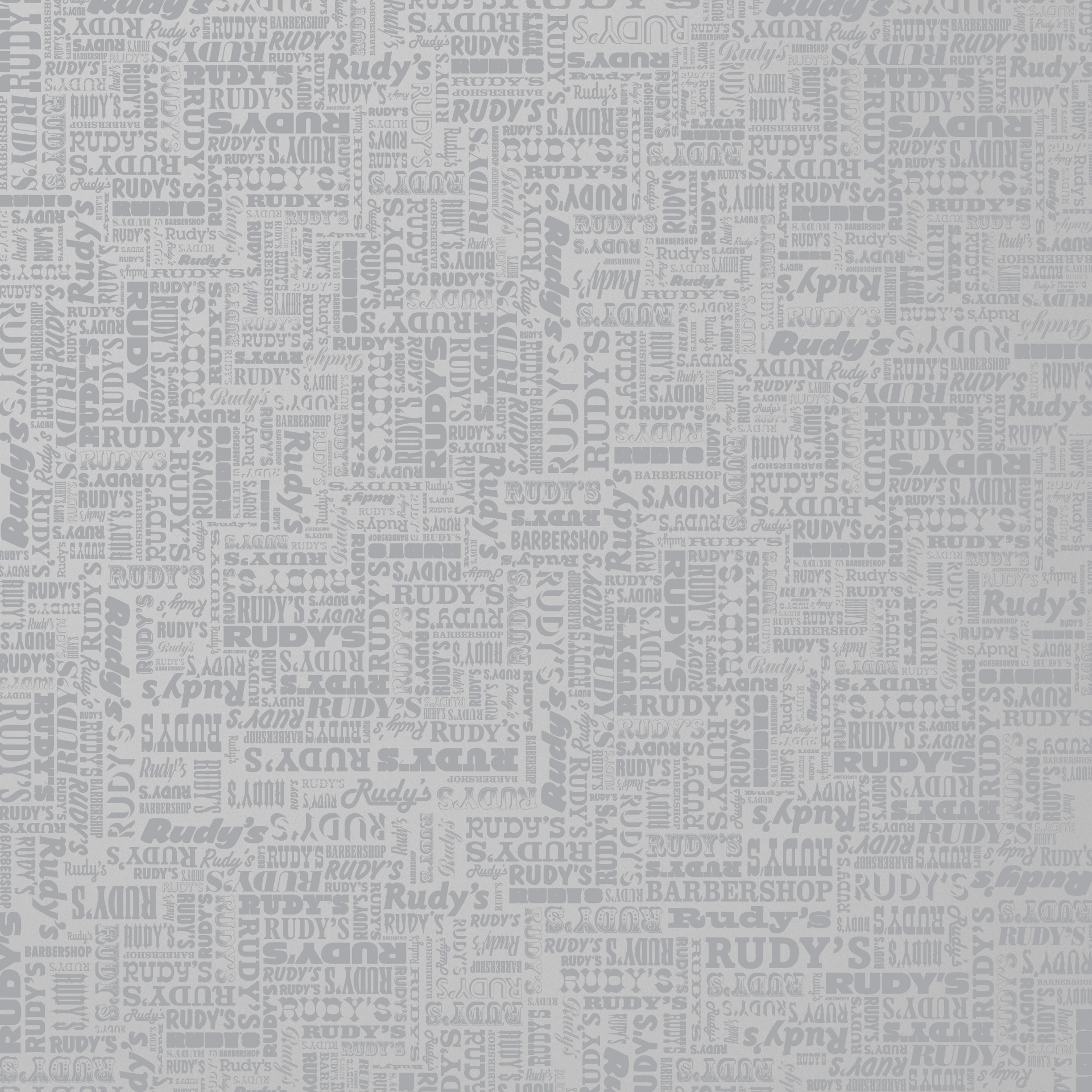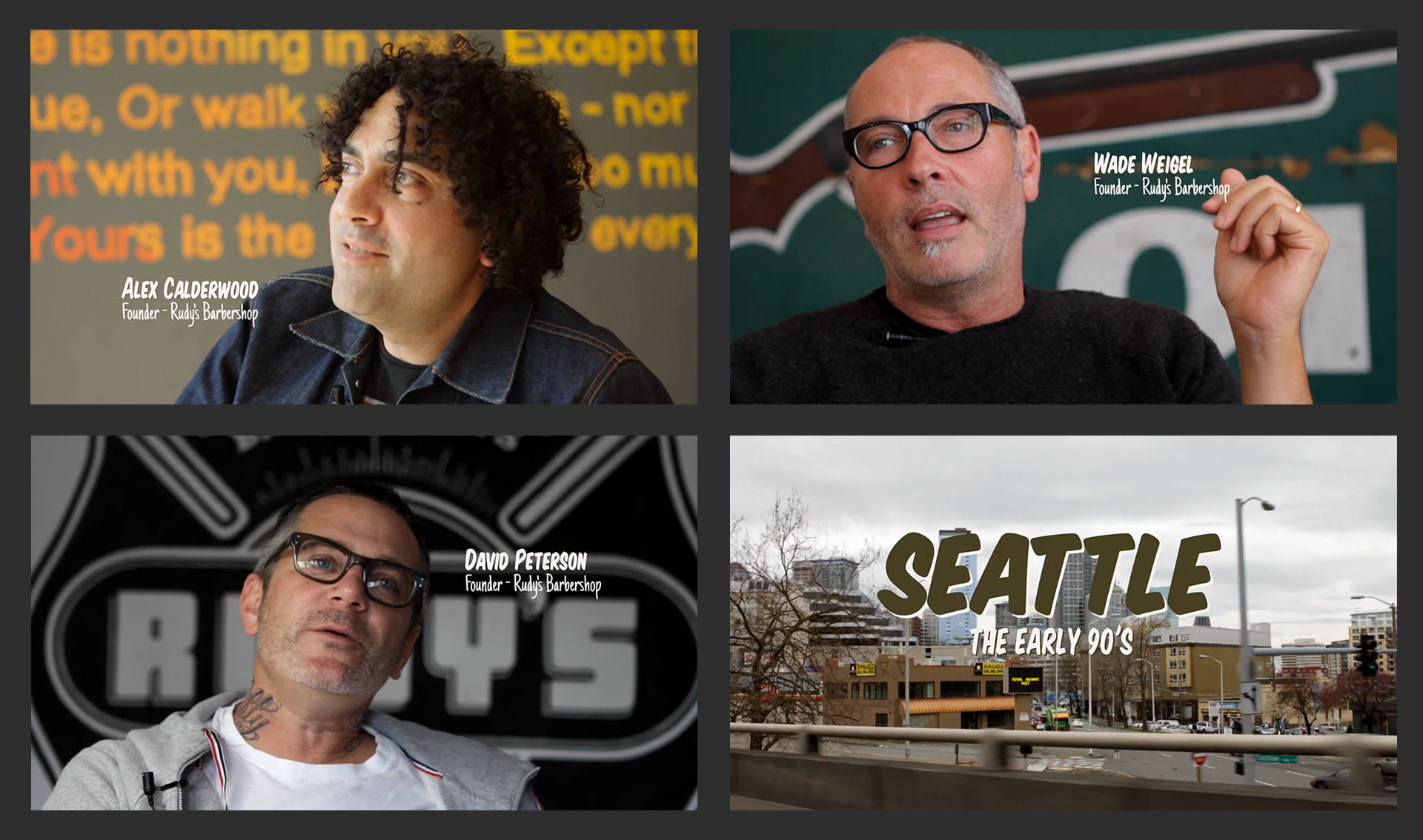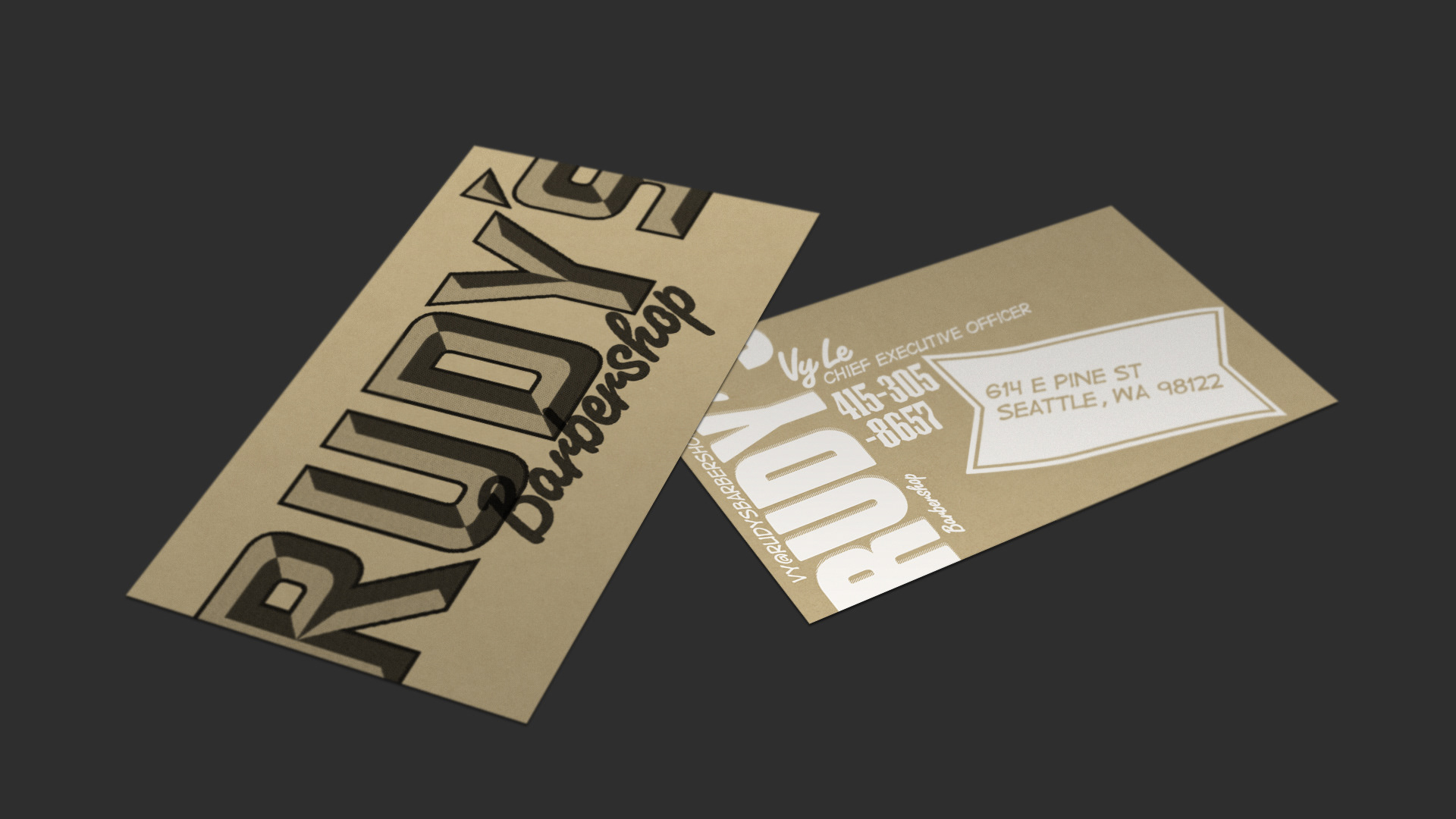 GHAVA was initially approached by long time collaborator Ben Velez to redesign Rudy's website and help create titles for a documentary he would be producing about the brand. In our initial meetings it was clear that the chain had a very eclectic and unfocused brand image. Our client expressed that they needed to refine their identity while still maintaining the soul of what they had created. We set out to sift through what we thought to be the best of their many assets and supplement this material with additional designs in order to create a cohesive scalable overarching look/feel.
We executed this look/feel across multiple mediums providing art direction for photography, designing promotional material templates, and defining a versatile typographic system.
For the website we created wireframes, designs and functionality guidelines and then collaborated with a developmental partner to deliver a site for desktop and mobile devices. Our client was familiar with WordPress, so we utilized this as the site-wide CMS as well as blog.